What is IPL – Intense Pulsed Light Treatment?
IPL is a non-invasive light-based technology used to remove unwanted hair and improve many skin conditions.  Such conditions as age spots, sun spots, freckles, superficial capillaries and other unsightly discolouration of the skin can be eliminated using this technology.  IPL is also incredibly effective for those of us who suffer from facial redness and can even stimulate fibroblast causing increased collagen production in your skin for a more natural, lively, healthier looking you!
How does IPL work?
A fully trained therapist will apply a specially designed hand piece to your skin and generate an intense pulse of light which will be absorbed by targets in your skin.  The light delivered from the hand piece is delivered at high intensity during a very short period of time. It is this rapid discharge of light that provides the high energy levels required for each IPL treatment to be effective!
Hair Removal Treatments

IPL hair removal treatments are easy, painless and quick solution to unwanted hair and can be successfully used on the body or the face.  Usually a course of 6 – 8 treatments is required to achieve optimal result, but once you've completed your treatment cycle, you can look forward to a lifetime of smooth skin with only the occasional maintenance treatment.  Compare that to the cost and hassle of a lifetime of waxing.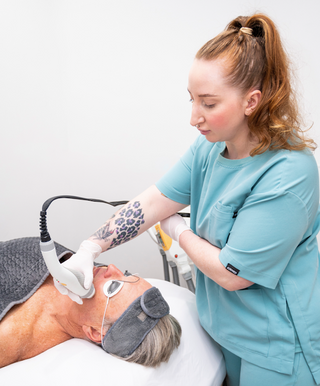 Book an appointment
we would love to welcome you into space for your next appointment. click the button below and it will take you through to our timely booking systemn.