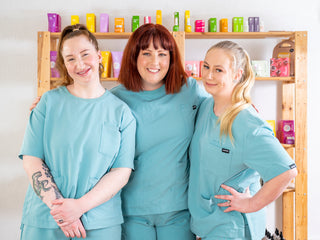 About us
Welcome to I Know a Chick, where beauty meets comfort and care. We believe that everyone deserves to feel good about themselves, and we're here to make that happen. Our mission is to create a space where you feel like family - a place where you belong.
Our story began with a simple idea: to provide a safe and welcoming environment for people to relax, be pampered, and feel great. From our humble beginnings as a home-based salon in Caroline's back room, we've come a long way. Today, our beautiful space in Milton Street, Bell Park, is a testament to our growth and love of the beauty industry.
We owe much of our success to our team of expert beauty therapists who are passionate about learning and sharing their knowledge. We take pride in the fact that we are a community of professionals who are dedicated to our craft and to our clients.
At I Know a Chick, we understand that the best form of advertising is a happy customer. That's why we are grateful for our clients who recommend us to their friends and family. Our name is a tribute to those moments when you've told your loved ones about our service, our expertise, and your experience with us. Now, you can proudly say, "I know a chick!"
Meet the team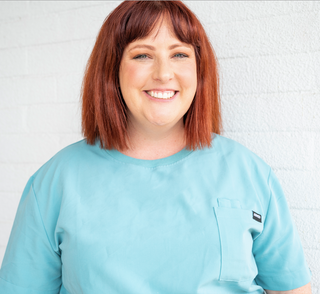 Caz
Meet Caz, the passionate owner of I Know a Chick. With over 10 years of experience in the beauty industry, Caz started her career by doing eyelash extensions as a hobby. Little did she know that this would blossom into the thriving business that I Know a Chick is today!
Caz is a lifelong learner who is committed to staying up-to-date with the latest beauty trends and techniques. She continuously undertakes additional education to ensure that both her team and clients are provided with expert knowledge and experience. Caz's passion for sharing her knowledge extends beyond the beauty industry - she's also a qualified high school teacher, TAE qualified trainer, and currently teaches a Certificate III Beauty Services qualification to young people. In addition, Caz has been a national board member for Australian Registered Lash Artists, working to bring about regulations in the lash industry.
When Caz is not at I Know a Chick, she enjoys spending time at home with her partner Aaron and their dog Hamish. She loves to unwind and take on new hobbies - her latest venture is candle making, and you can find her creations in store!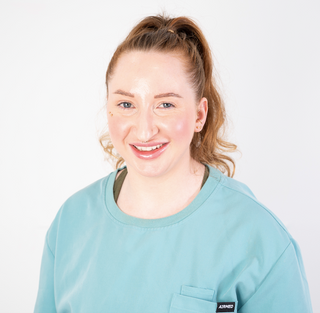 Charity
Say hello to Charity, our resident skin and beauty guru! Whether you need a recommendation for your skincare routine or makeup look, she's the go-to person. Charity started following her passion by pursuing a Diploma of Makeup, which led to her becoming our expert makeup artist and discovering her love for eyelash extensions. She has since upskilled multiple times by training with the best in the industry both in Australia and internationally.
Charity's love of all things skin led her to pursue a Graduate Certificate of Laser and Dermal Therapy, making her an expert in her field. She will recommend and deliver the best advice to bring about your skin dreams!
At I Know a Chick, we're proud to have her on our team, ensuring that our clients receive the best possible care and treatment.
are you our next family member?
we are currently looking for our next staff member! could it be you? send us an email and introduce yourself, hello@iknowachick.com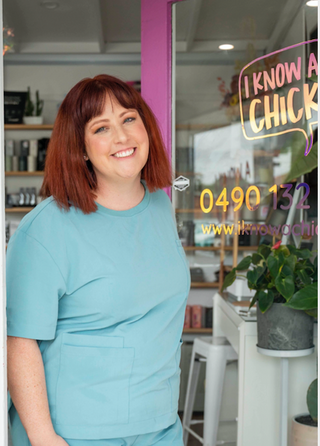 Our Location
I know a chick
27 Milton Street
Bell Park, Geelong, 3215
Victoria, Australia
PHONE: 0402 583 134
EMAIL: hello@iknowachick.com